We have a particularly unique event spotlight for you today. So unique that we brought in the hosts to share their expertise on "flavor tripping" and why this is one event you don't want to miss.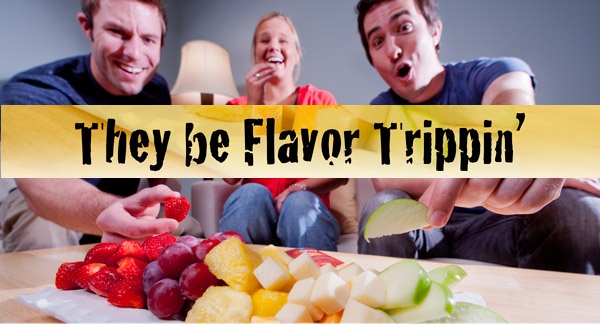 #FlavorTrippingNYC by Eventurously
Would you ever voluntarily consume a "miracle berry" that distorts everyday flavors so drastically that you would actually enjoy drinking vinegar? Or sweeten your tea or coffee with just lemon?
This centuries-old concept is the consumption of a miracle fruit that temporarily makes sour & bitter foods (e.g. lemons, grapefruits, vinegar) taste amazingly delicious. These miracle berries are incidentally not a drug at all but are rather perfectly legal fruits. They leave a flavor-distorting effect dulling our sour taste bud receptors making tangy things taste sweet.
As we've read in multiple articles, attendees of such flavor-tripping parties said Guinness beer tasted like a chocolate shake, lemons and limes like candy, goat cheese like cheesecake and Tabasco sauce like "hot donut glaze."
Feel like flavor tripping? Well, you're in luck. You've just snagged an invite to the trendiest party in New York City. Join Eventurously and Fiestah at the Village Pourhouse to give your taste buds a trip of a lifetime.
Mark your calendars for Wednesday, March 26th for when we throw the largest flavor tripping party NYC has ever seen! First beer is on us.
$5 to attend.
$10 for ticket + 2 flavor tripping candy (which each last 30 minutes each).
Sign up here: https://www.squadup.com/events/lets-break-a-world-record-biggest-flavor-tripping-party
We're very interested to hear what you think about flavor tripping. Tweet @SquadUP or leave us a comment!