Eat, Drink, Explore: Getting the Most of Your NYC Internships
|
So you're interning in NYC this summer… congrats! Other than dealing with the astronomical prices and cramming onto hot, sweaty subways twice a day, interning in the city can be an incredible experience. We're not talking about how to make the most of your time in the office. This post is all about the three main things you can do when you punch out: eat, drink, and explore.
Eat
Is NYC the food capital of the world? It's gotta be near the top of the list, if not No. 1. We're happy to entertain arguments for Paris, Istanbul, Lyon, or Florence. And if you've secured yourself an internship in one of those cities, more power to you. But for the rest of us, cheering on the USA World Cup soccer team from our home turf, we found some awesome and affordable eats just for you.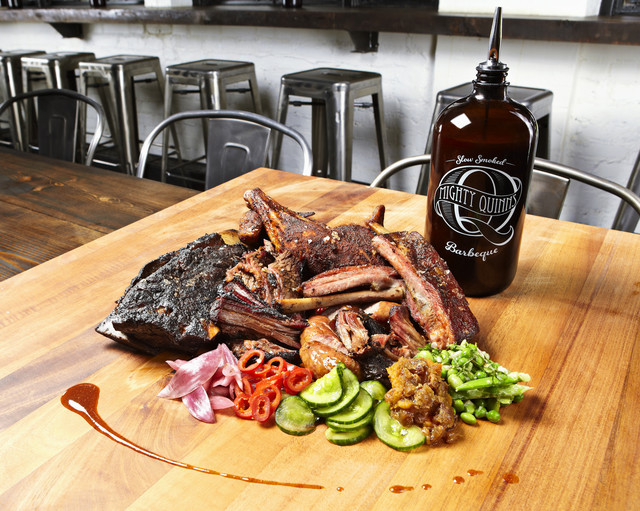 Go to Mighty Quinn's with an empty stomach and big eyes. Located in the East Village, it's home to some of the best BBQ you've ever had. Don't try to make this a pre bar or club meal because very few have been able to beat the post-meal food coma. For those daring and with a slightly bigger budget, try the Brontosaurus Rib. You won't regret it.
Have you ever had Ukranian food? What is Ukranian food? Head to Veselka to find out. This local's favorite is 24 hours so you can test it out for breakfast, lunch, dinner, 4th meal, or any other excuse you can find to stuff your face with their delicious Ukranian meatballs.
Drink
Most people's internships don't keep them into the wee hours of the night so there's a nice 6pm to 9pm window to fill. Two words: happy hour.
Wednesdays: Happy Hour Showcase, 630-830. Each week you get to check out two emerging startups in a very laid back environment. No intense pitches or rows of seating. Free beer, wine, and boozy punch to go along with a great crowd.
Thursdays: Intern Summer Series, 7-10. Sure, it's a good opportunity to network with fellow interns and recent grads, but c'mon. We love this event because it's a $10 rowdy open bar at the perfect venue.
Fridays: Alley Shindig, 6-9. This is the collaboration of AlleyNYC, the exploding co-working space that doubles as an event space, and Shindig, the drink explorer's club that everybody's talking about. Free beer and bourbon is tough to beat.
Explore
Brooklyn Flea Market.
Head out to Brooklyn for a wide and unique range of vendors at the Flea Market! From vintage clothes to cool crafts and jewelry… not to mention the food. Shopping and eating can be the ideal after work activity.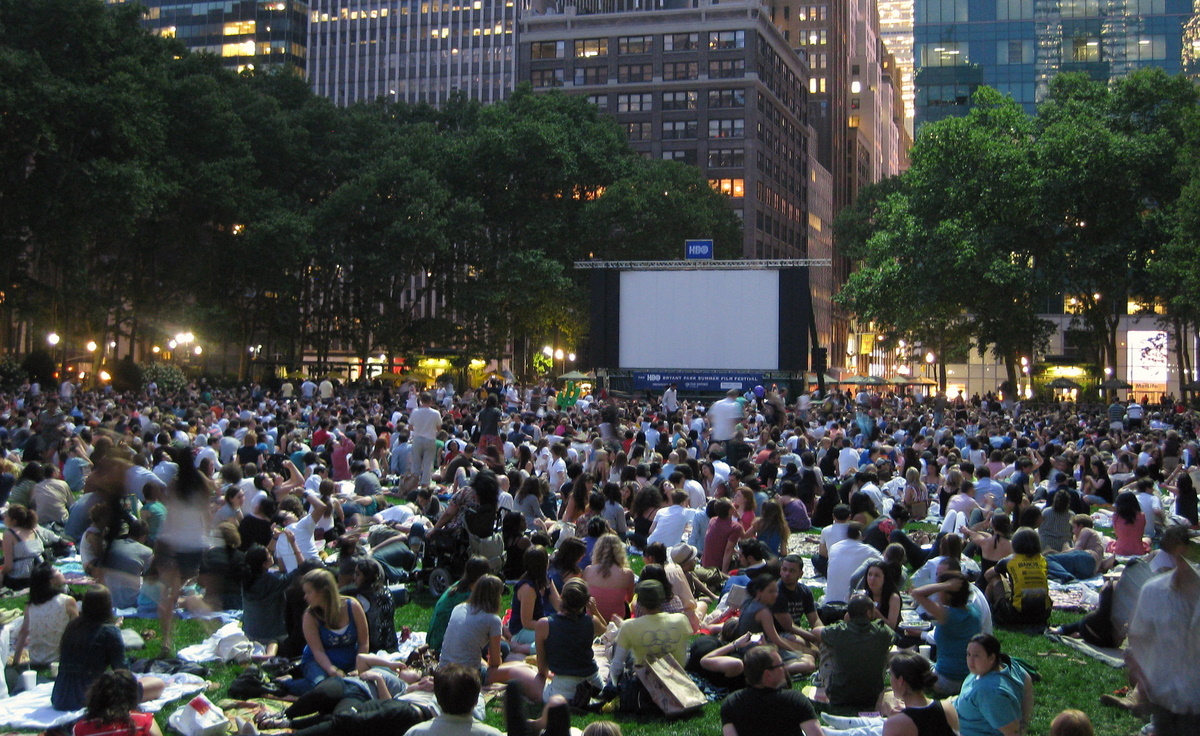 Bryant Park.
A smaller alternative to Central Park, Bryant Park can be just as beautiful and lively. HBO is running a free outdoor summer movie series every Monday. Concerts and free yoga takes place is constantly going on and there are plenty of seats for hanging out with friends and lunch dates. Whether you're tanning or reading a book, get outside!
What are your favorite summer activities? Let us know what we missed and what you think of the ones we mentioned by commenting or tweeting @squadup.