Making Guest Registration Easier Than Ever
|
Marketing your event and driving guest registration takes work. The best event professionals clearly demonstrate the value of attending their event and are great at identifying and reaching their target audience. Your event management and ticketing platform should make it as easy as possible for guests to register.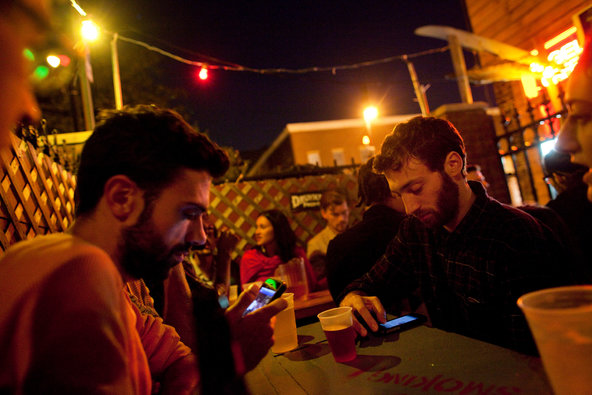 The event industry is seeing a huge shift towards mobile purchasing. A strong mobile event planning platform is more important than ever. This is where some of the legacy players in the space really struggle.  The net effect is high rates of shopping cart abandonment and lost ticket sales.
SquadUP offers a web platform that is fully optimized for mobile browsing, as well as best-in-class iOS and Android native apps. Your guests live on their phones and it is vital that your event technology recognizes this. It should be seamless for them to purchase tickets or RSVP from their mobile devices. The key here is eliminating all friction between when guests discover your event and when they register.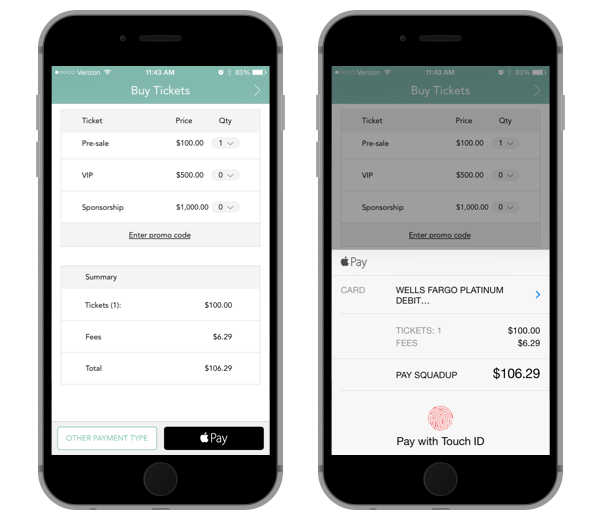 Our Apple Pay integration was developed to do just that. By taking advantage of Apple Pay, we have made buying tickets simple, fast and secure. Once you have added a credit or debit card to your Passbook, you can use your fingerprint on the touch ID sensor from the checkout screen to purchase your tickets.