31 Reasons to Celebrate in May
|
May has arrived!!
May is the month when we get to enjoy the flora and fauna after all that Spring rain, and get our proverbial juices flowing mentally and physically as we prepare for the promised land of summer. To that end, once again we've put together a list of some of the reasons you could be celebrating this month, with the help of our event planning app. Here are your reasons to get out and enjoy yourself!
May 5th: Cinco de Mayo! Contrary to popular belief that this day is all about margaritas, it actually commemorates the Mexican army's unlikely victory over French forces at the Battle of Puebla on May 5, 1862. Bet you feel smarter now, right? Ok, you deserve a margarita.
May 6th: Fancy a beverage? You're in luck, because it's Beverage Day! If you need inspiration, check out 21 Reasons to Serve Beer and 21 Reasons to Serve Champagne.

May 7th: For National Tourism Day, why not plan a destination event?

May 8th: The second week in May is Wildflower Week, a great excuse to surprise someone special with a hand-picked spring bouquet. It's also No Socks Day, so get out your flops!

May 9th: International Sloth Day celebrates one of the most unique animals among us, from whom we can all take a bit of inspiration to slow down and smell the May flowers. Actually this is original Sloth Day—it has since been moved to November 19th, but who cares? Sloths should be celebrated as often as possible.

May 10th: For many the most important holiday of the year, Mother's Day is for letting yours know that you appreciate all her hard work, from the first labor pains to your teenage foibles to your lack of calling her enough even today. Feeling guilty yet? Showering her with gifts will probably help.

May 11th: Hooray for bicycle weather! National Bike Month means you have no excuse—pull your rusty bike out of storage, pump up the tires and strap on a helmet, because it's time to ride.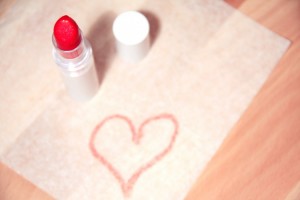 May 12th: May is National Date Your Mate Month, encouraging us all to take some time out to appreciate those who are probably easiest to take for granted: our romantic partners. If it's been awhile since you had a date, remedy that in May.
May 13th: Cannes Film Festival begins. We're psyched for the lineup this year, check it out here.

May 14th: Which are you more excited about: Mark Zuckerberg's Birthday or George Lucas's birthday? We want to know! Leave it in a comment below or tweet it to us.

May 15th: Remember that thing we said about it being National Bike Month? In keeping with the theme, today is National Bike to Work Day! It could also be a good time to encourage your employer to start a Bike to Work program if you don't already have one.

May 16th: Mmmm, smells like barbecue. That's because it's National Barbecue Month. Not sure what to put on the menu? May as well keep it simple and stick with burgers, because it's also National Hamburger Month!

May 17th: The #SquadUP monthly list isn't complete without mentioning astrology signs – DUH. This month, it's alllllllllll about our Taurus and Gemini friends.

May 18th: Today is National Museum Day, giving you an excuse to skip out on your responsibilities for the day and appreciate what the local culture has to offer.

May 19th: It's singer Sam Smith's birthday today! Happy birthday, Sam!

May 20th: Fleet Week Begins in NYC, celebrating the sea services for the 27th year running. If you or someone you know is in the Navy, Coast Guard or Marines (or not), show your support during Fleet Week!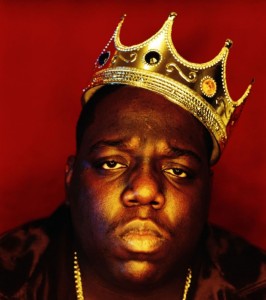 May 21st: Today Biggie Smalls aka the Notorious B.I.G. would have been 43. On a different note, it's also Mr. T's Birthday—so if you won't celebrate one, you'll surely celebrate the other! Your mama didn't raise no fool.
May 22nd: Ever wanted to learn to play the guitar? The xylophone? A glockenspiel? Today's your day! It's National Buy a Musical Instrument Day!

May 23rd:  "Find a penny, pick it up…" It's National Lucky Penny Day, so if you don't see any lying around, drop some on your way to work for some other lucky person to find

May 24th: If you need a reason to sing a few Bob Dylan tunes—I'm not saying you need a reason, but if you did—the Bard's birthday is today.

May 25th: Nothing like a Monday off to make life feel sweet! Barbecues and flag-waving abound on Memorial Day.

May 26th: A good day for music, it's Lennie Kravitz's birthday and also Stevie Nicks' birthday today.

May 27th: With summer literally just around the corner, consider yourself reminded to WEAR SUNSCREEN–Brought to you by International Suncreen Day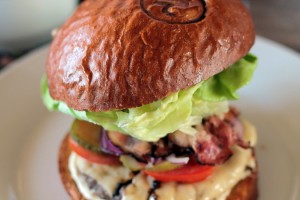 May 28th: If it wasn't enough for you that it's National Hamburger Month, today is National Hamburger DAY—how many reasons do we need to give you to stuff your face with burgers, folks? Go for it.

May 29th: Did you know that worm poo is good for plants? That's right, folks, it's called compost and it's your friend. Find out more about it for Learn about Composting Day.

May 30th: To continue on with the general gardening theme, it's National Water a Flower Day! (Water only, please.)

May 31st: To top your month, this is the last day of Bottlerock Napa Valley, one of California's most memorable music and food experiences. SoCal local and SquadUP's own Mike Pliha wouldn't allow us to leave this event off the list!
Whatever you're celebrating this month, SquadUP can help you do it by providing you with an immersive social event experience through our web and mobile services. To find out all about how we can make your next event even better, explore our blog and download the app!