We're excited to announce Reserved Seating, an extremely powerful feature for our awesome event hosts. This feature has been in private beta with a few clients for several months, and we're now ready for a full-scale roll out.
Reserved seating functionality gives hosts the ability to create a seat map, and sell tickets to individual seats and custom price points. This functionality is perfect for event hosts who work with venues that have rows / seat number within the facility, but can also be used for smaller events like VIP table seating.
Reserved seating improves the ticket buying experience by allowing guests to see the view from their seats in the venue. This experience often leads to significantly higher conversions for ticket purchasers.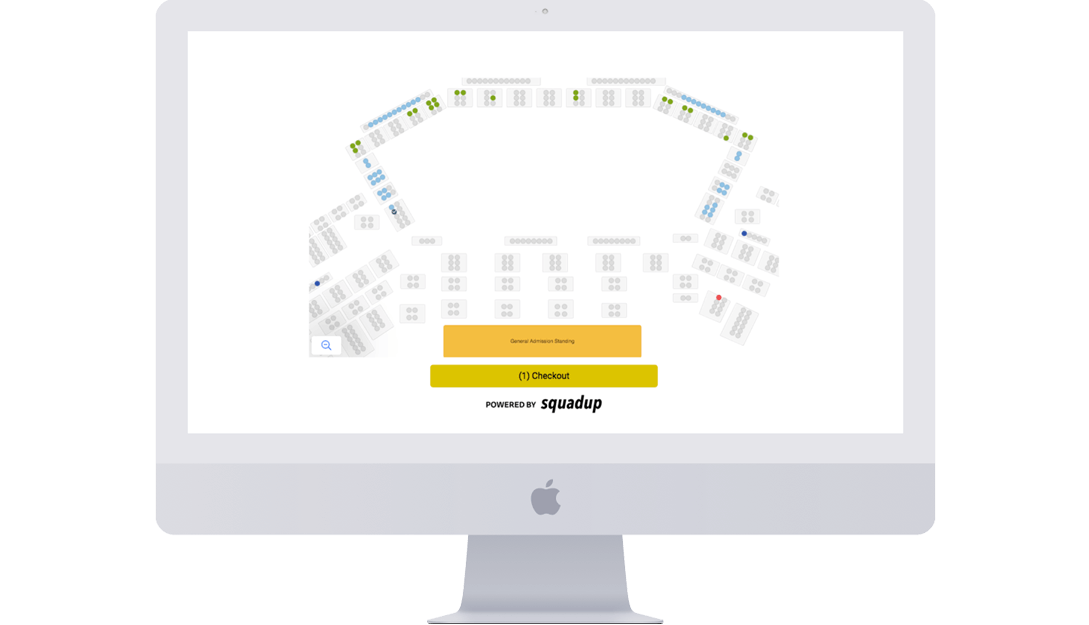 To get started, you would need to provide your account manager with a seat map of the venue. Seat maps take 24-48 business hours to initially create, and may take longer depending on complexity (a 10 table gala map is easier to create than a 10,000 seat stadium map, but we support both). Here is an example of a seat map that you would need to provide:
Seat maps can be copied, so you would be able to re-use the same map for different events. You can also make alterations to the map on an event by event level.
After the seat map is created, you can work with your account manager to assign different prices to different sections of the map. The dashboard functionality will remain the same for the host – you will still be able to track how many tickets are sold, how many tickets are remaining, funds generated, and pretty much anything else event related.
We will provide you with additional information on the reserved seating transactions, such as section and seat number. Guests will receive their tickets with their section / seat number on their ticket in the event information section.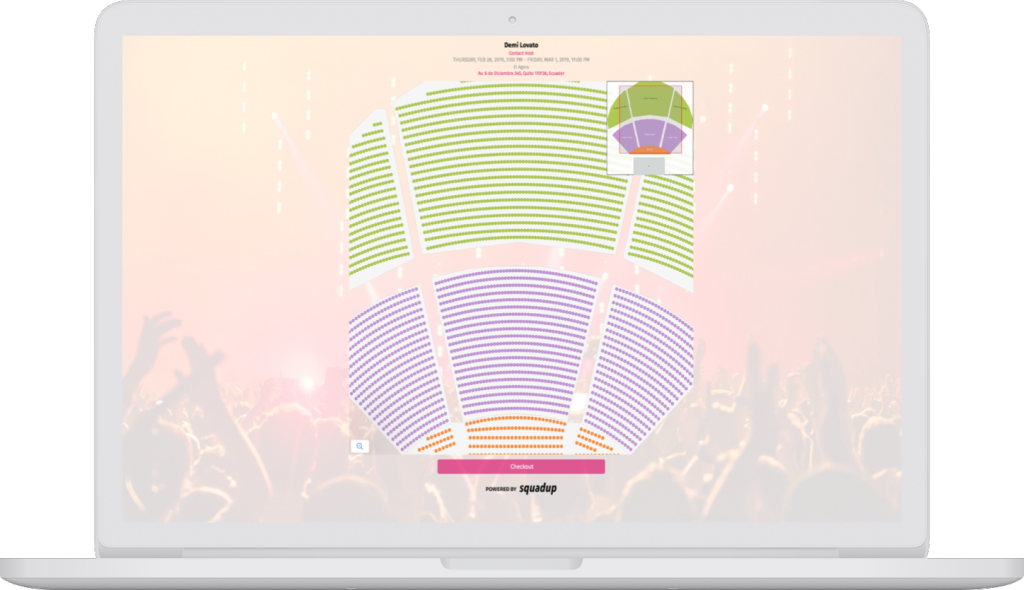 With the new feature, we continue servicing our core clientele with table seating, VIP sections, and other seated opportunities. We also now have the ability to create and sell tickets for 50,000+ seated stadiums, opening our company up to brand new potential clients. Our technology empowers event hosts of all shapes and sizes with the tool-set they need to throw successful events and generate meaningful experiences.
To learn more about this functionality, please reach out to your dedicated account manager or fill out a demo request form.