Use beacons at your next event
|
You can use low-energy bluetooth and wi-fi to better engage guests at your next event. You don't have be planning a scavenger hunt to make the most out of beacon technology. Don't get us wrong, we encourage outside-the-box events like scavenger hunts, but that can't be the only time that this piece of #EventTech comes into play. Like the SquadUP platform, beacons are extremely versatile and work for a wide range of events.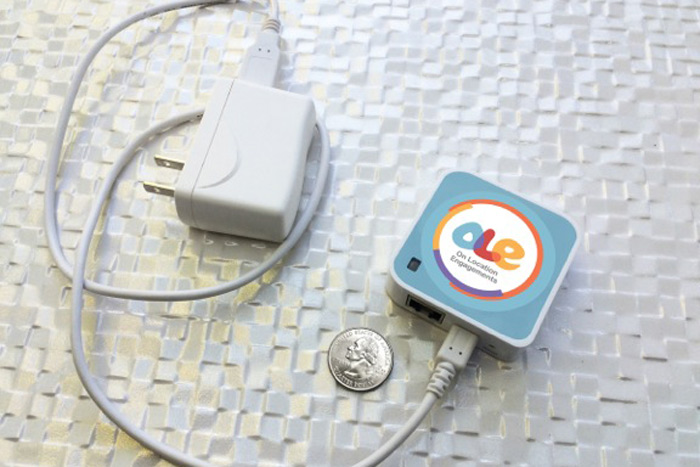 On Location Engagements is a location-based content delivery system for events that provides small beacons to communicate with attendees' smartphones, both iOS and Android. The event planner uploads the venue's floor plan into an online system and then decide where they will place the beacons. You can assign content such as maps, product information, videos, surveys, and sponsor materials to each beacon. When attendees are within a designated range of the beacon, anywhere from 5 to 30 feet, the content automatically appears on their devices. Hosts can either have their guests download the On Locations Engagements app or embed it into a pre-existing event app. OLE likes to say they're the "complete turnkey micro-location solution providing proximity beacons and simple DIY drag-and-drop content management."

Imagine that you could have your most knowledgable staff member about each aspect of your event walking alongside individual guests as they interact with different parts of your event. A sommelier to describe each wine at the bar. A salesperson to describe the product at a tradeshow, complete with pricing and how to buy. OLE allows you to be anywhere with your guests at any time to give them the most relevant information and sculpt their experience as you see fit.
It not only engages attendees and makes for a more structured and focused experience, it also provides hosts with useful data. After the event, they receive key analytics like interactions per beacon, length of stay at each beacon, and traffic patterns at the venue. You can start tracking metrics you never thought of as possible and expand the way you understand event data. How would you use OLE's product at your next event?