SquadUP x Uber Integration
At SquadUP, we work tirelessly to improve all aspects of the event experience. Thanks to an awesome integration with Uber, getting to and from your event has never been easier.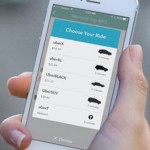 While using the SquadUP iOS app, you will have several opportunities to book a ride to and from your event. You can choose to request an Uber immediately or set an Uber ride reminder. You will also receive an Uber ride reminder 30 minutes before your event is set to end.
As Business Insider's Matt Weinberger recently wrote, "Rather than rely on advertising or grossly inflating ticket fees, SquadUP is working with companies like Uber to offer customers a little something different and to drive its margins way up." Not only are we disrupting the event planning industry for the better, we believe this is the future of mobilization and are excited to lead the charge!
Oh, and on that note, look forward to more cool integrations in the near future…
Are you as excited as we are? If so, go ahead and share with this awesome pre­-written tweet!
Team SquadUP
About The Author
Austen
Austen is Co-Founder / VP of Marketing at SquadUP, focusing on digital strategy, branding, community building, and managing the 500+ students in the SquadUP Brand Ambassador Program across campuses nationwide. He is a data driven growth hacker.