More New Features: Custom Features and Tracking Links
|
The product team, lead by Sam Mogil, continues to grow the web platform, even as we expand our mobile experience. Sam takes over the blog reigns for this post on SquadUP customization features.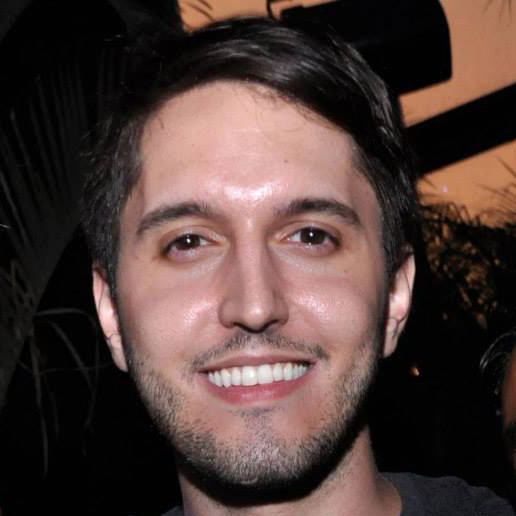 My favorite thing to do is listen to feature requests from our users and work with our dev team to make those features a reality. Our users have been a great influence in pushing us to make our platform as robust as possible.
One of the things we focus on is building for our power users. These are users who take advantage of our platform's most advanced features, throw the most events, and invite the most people. The best example of a SquadUP power user is a host who takes advantage of all possible SquadUP features, including custom order form questions, promo codes, banner images, event hashtag, contact importing and custom event URLs. We recently added a few new, powerful features to improve the user experience for any host creating an event. The addition of customizable email copy and custom tracking links makes the SquadUP platform even more comprehensive while maintaining the simple and social feel.
Customizable Email Copy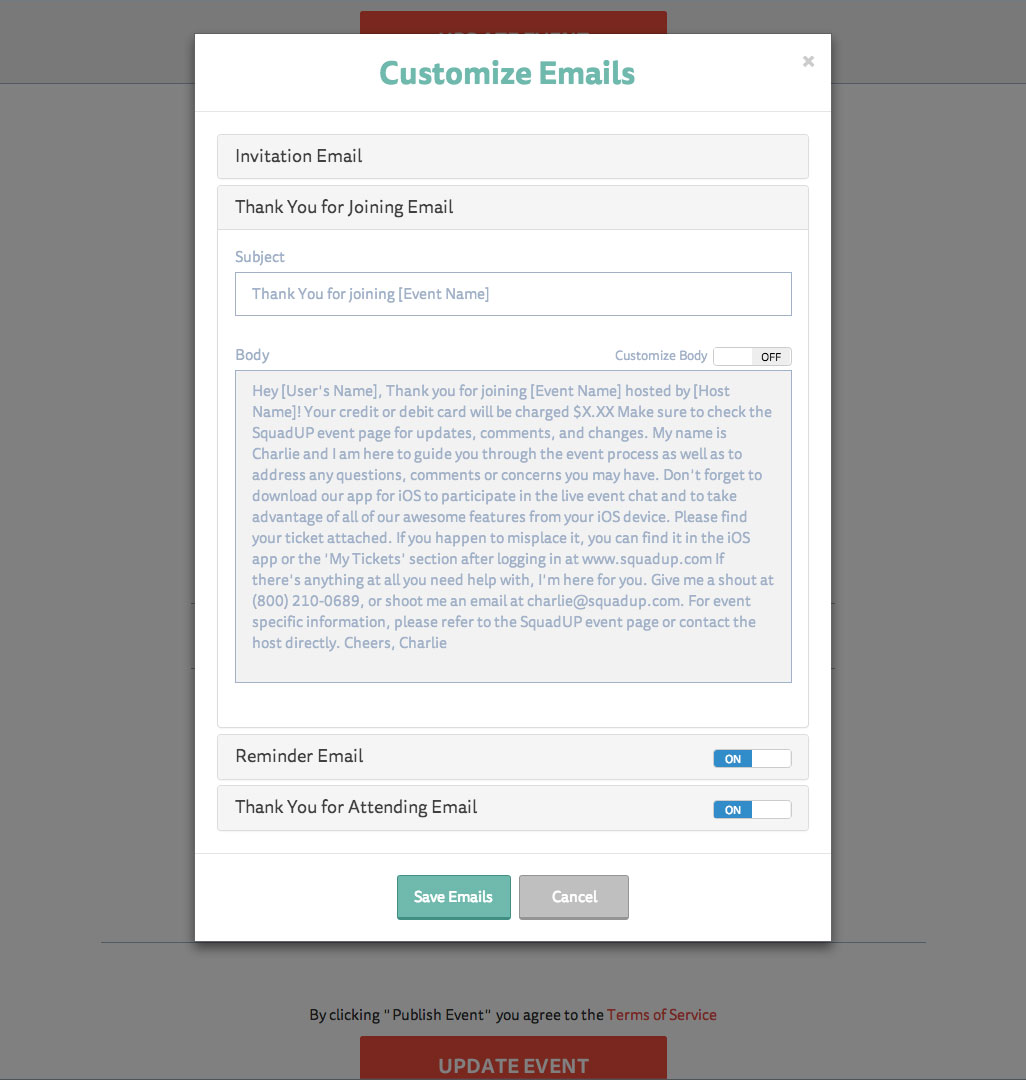 Our new custom email interface allows you to edit the content of all outgoing emails to guests. For the Invitation Email and Thank You for Joining Email, hosts can now customize the text in the subject and body fields. For the Reminder Email, hosts can set the timing of the email, turn the email on/off, and customize the text in the subject / body fields. For the Thank You for Attending Email, hosts can turn the email off/on and customize the text in the subject / body fields. Pretty sweet right?
Custom Tracking Links
Custom tracking links allow event organizers to create tracking links to a specific event. Hosts often want to know where their ticket sales are coming from. Now they can track the source of every sale, rewarding effective methods and tweaking the ones that are struggling. For example, if the organizer has promoters, they can create a unique link for each promoter and track their success.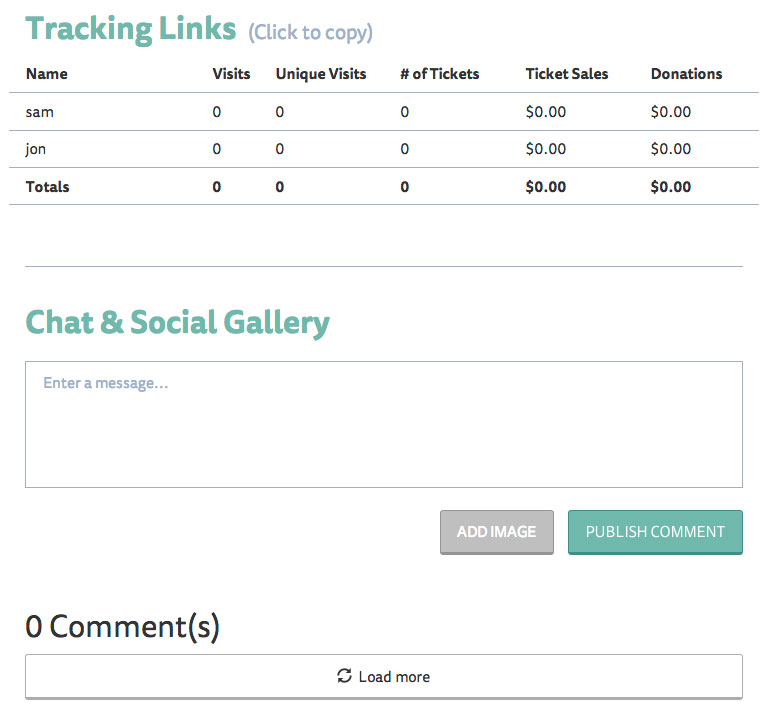 As users register for the event, our platform will keep track of how many guests originated from these tracking links. Our custom links track visits, unique visits, # of tickets sold, total ticket sales, and donations.
Both features can be found in the Customize section of the Create / Edit event page. Check it out and let us know what you think. Have ideas for new features? Tweet @squadup and let us know what you would like to see next!