III Points: Miami Music Festival of the Year
|
What does it take to be named the Miami Music Festival of the Year, a city that has seen more than its fair share of music festivals? Let's take a look at the winner, III Points, to find out.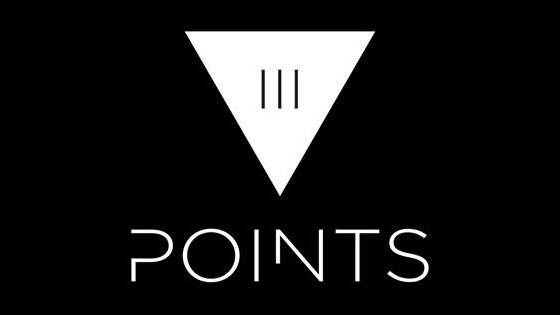 III Points is a three-day celebration of music, art and technology making its home in the inspiring, up-and-coming cultural mecca of the Wynwood arts district in Miami, Florida. Miami has plenty of entertainment options and is not easily impressed. But this music festival is unique and very much appreciated but the local community.
Dedicated to bringing fans, artists and companies together, III Points represents a space where the convergence of great minds and innovators from each of these creative worlds can manifest their vision in new and playful ways. The festival is spread across more than 35 venues, fully integrating within the Wynwood community, each featuring unique and interactive events that incorporate music with technology, art with technology, music with art, or a mix of all three.
III Points launched its inaugural experience in 2013, successfully igniting the Wynwood neighborhood with an influx of activations, lectures, exhibitions and concerts garnering local and national attention. With Wynwood always at its center, it brought more than 4,500 attendees to the area, opening eyes, minds and hearts to an ever-evolving cultural frontier.
Last year there was a seemingly endless schedule of events and acts that featured names like DJ Shadow, James Murphy, XXYYXX, and Jamie xx. This year, fans are buzzing about headliner Flying Lotus and the long list of top talent. Check out the full lineup, below.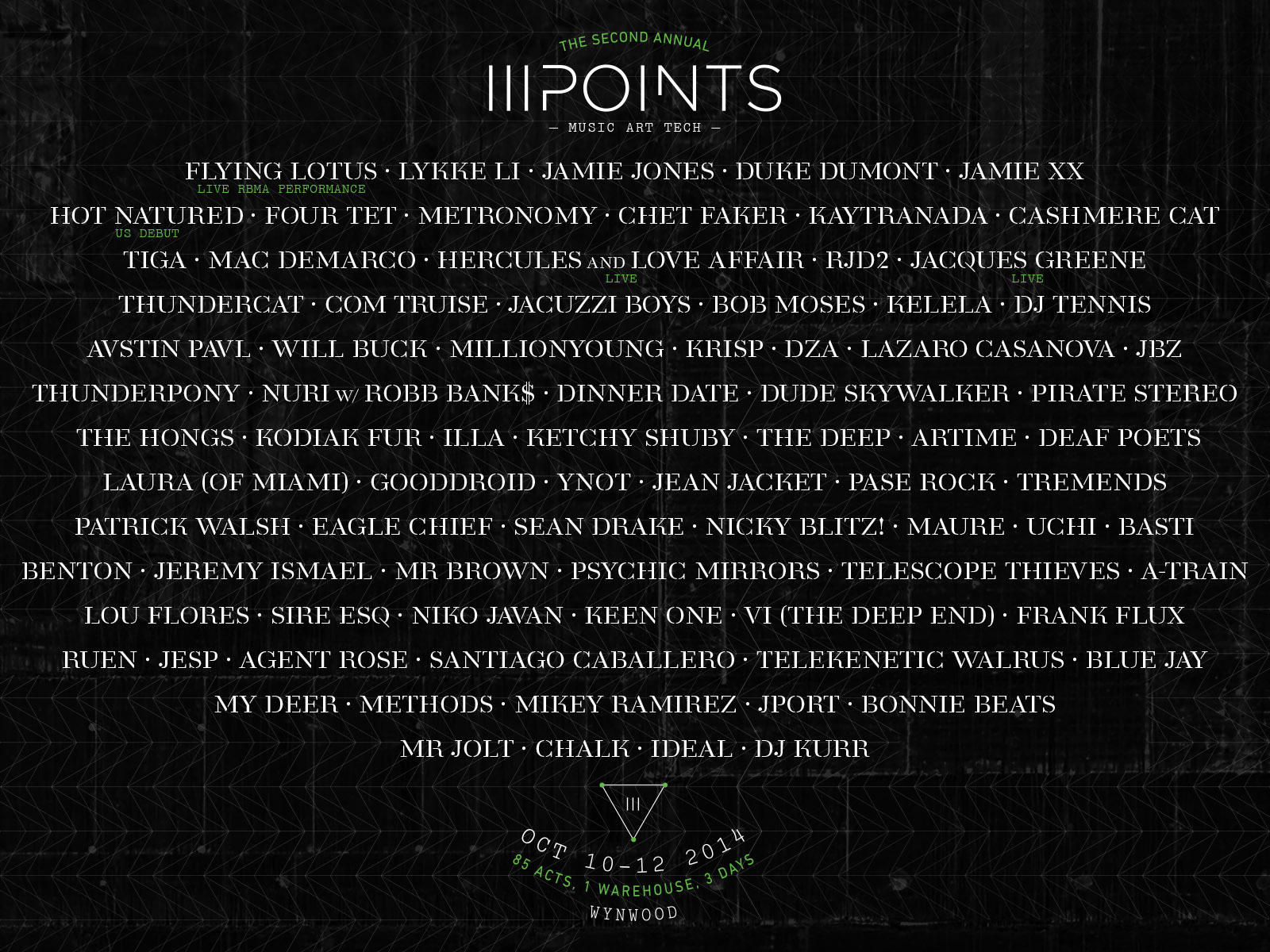 Building off an impressive first year, III Points will expand on the 2013 program with additional stages, more activations, and many more surprises in 2014! We were shocked to find out that the III Points founders pulled off last year's massive success in only two months. Take notes, #EventProfs. Needless to say, we're excited to see what they can come up with now that they've had a full year to prepare.