Guest Registration, Boomset Style
|
Today we're lucky to have Boomset's Monica Mari writing a guest post on the ins and outs of the guest check-in process. Boomset has separated themselves from the pack as the leading experts in guest registration.
Guest Registration, Boomset Style
There has been a ton of talk even before Earth Day about making events sustainable, and one of the easiest ways is to do so is by incorporating technology into your event. Being mindful of Mother Nature means cutting down on the paperwork, which means less fumbling through pages, giving you a couple of extra minutes added to your already hectic schedule. Think about it: that huge binder stuffed with a stack of papers; Post-Its all over; maps and local area guides. What about all those extra name badges that were pre-printed and now must be tossed because attendees couldn't make it at the last minute?
If you're an event planner, chances are you have multiple guest lists for an event, and that's on top of all the other paperwork you have to lug around and all that goes on in that handy-dandy Secret Agent-style earpiece you're sporting. You already have the fifth most stressful job of 2014, why make things more complicated? By using your smart device to create an ultra-organized, super-efficient guest list, you won't be scrambling for a pen and ANOTHER sheet of paper and that long line of people waiting to be checked-in? Reduced dramatically.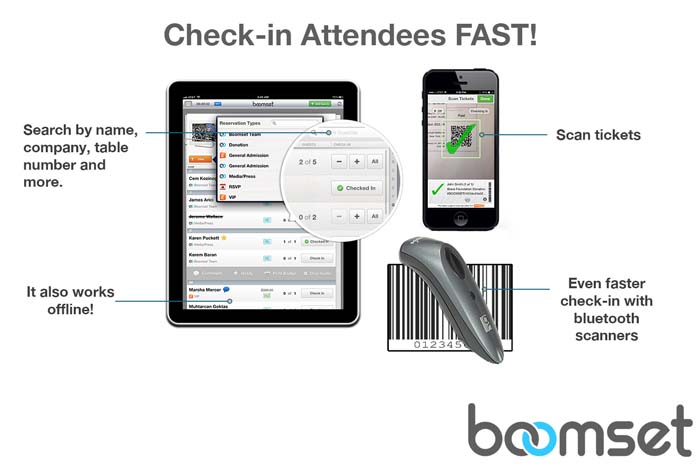 Here's how it works:
You simply upload your guest list along with any PDFs of seating charts, venue layouts, etc., from Excel. From the very same registration platform, you create an event page to share and engage all of your online community or event guests. If your event requires ID, you can custom design name badges that will be printed automatically at check-in, on-site the day of the event. You can even collect donations prior to the event or at the door, during registration. Easy-peasy.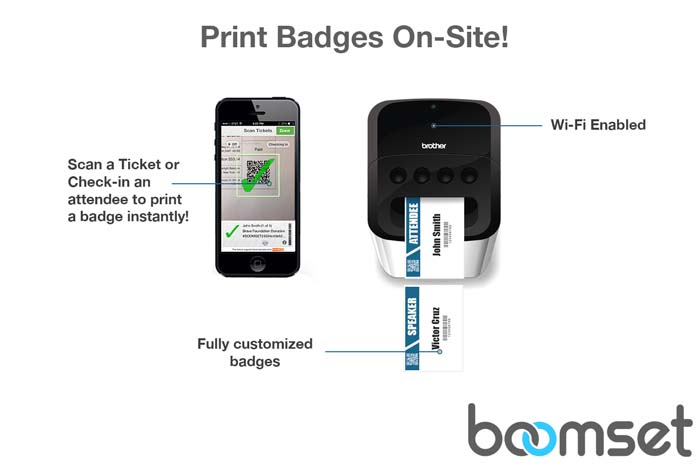 There tends to be spurts of confusion at events, too. People can often get lost in the hustle and bustle at events, and that includes your very own event staff. It's especially helpful to cut the calamity and keep tabs during registration, especially when there are multiple zones at an event, and even more so when you have special accommodations and comments for those on the VIP guest list. Event tech to the rescue! Your registration app will allow you to create notes and notifications to keep everyone in-the-know, right from the device they're using to check guests in.
If you're more for the self-check-in, never mind handing out floor plans and directing attendees to their designated registration area. A great #eventapp will offer a kiosk function that will send guests to a specific pick-up area, notifying your staff at each area in REAL TIME that the attendee has checked-in and ready to pick up any materials.
Your guests/attendees arrive at the venue ready to make the most out of the event experience. Don't keep them waiting at the door; make the best of the present — now is all we've got! — and take a few minutes to adapt to using event registration technology… it's #whatstrending!