More Incentives, Less Friction
|
Whether you're an event professional or just a casual party host, there's a little event planner in all of us. Surely you've experienced the frustration of having no-shows, a lack of responses to invitations, or people showing up to free events without RSVPing. Avoid these common issues by incentiving people to register in a timely fashion and removing as much registration friction as possible.
Here are 10 tips to make it happen:
1. Offer discounts or something in return for timely registration.
Let guests know what they will get out of being the first to reply. Incentivize them. Everyone likes knowing they saved money when buying tickets or at the very least that their money was well spent. Giving discounts, prizes or anything of value to those that respond immediately works.
2. Personalize invitations and use promo codes.
Send out invitations addressed to specific people so that it feels more personal. Promo codes save guests money. Everybody likes saving money, especially when they feel like not everybody receives their discount. Hosts can personalize the codes, giving them another opportunity to make their guests feel special.
3. Remind guests and contact them individually if you believe they are important to the success of the event.
Know who they key influencers are and win them over. Sometimes people just forget to respond to event invitations or an email get buried in their inbox. If you don't hear back from specific people that you wish to attend your event reach out to them. Twitter can be an effective complementary tool. It can also be helpful to remind people when prices go up or tickets are dwindling to add a little extra pressure.
4. Give guests a deadline for their response and specify why you need them to respond.
Let your guests know that they should inform you whether they are coming or not and give them a reason to do so. For example, you need to order food and drinks for the right amount of people.
5. Use a multi-tiered approach.
Send invitations and reminders using different social media platforms, email, text, etc. It helps to know your guests well, which methods they prefer, and their basic info. You can also use multiple methods to hit the same people to avoid reminding people with 10 emails without a response. There's a fine line between reminding and spamming people, but it can be helpful to potential guests that would want to attend your event, in case they check one outlet more than another.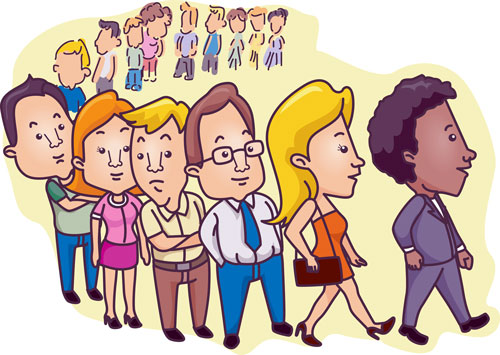 6. Make it simple and easy to respond.
Remove as much friction as possible. Your guests are either busy or lazy or both. If you make it too complicated or a hassle in any way, you will lose them. People want to buy tickets on their phones and quickly, so make sure they can.
7. Offered tiered ticketing.
Think 'Early Bird' and 'Procrastinator's Price'. People are far more likely to respond immediately if it means saving money. By making this option available, you create a sense of urgency for people to commit.
8. Incentivize people to share your event.
Give those who were invited a reason to talk about the event. The host can come off as a salesman but guests can promote the event more naturally. Get creative with your share incentives.
9. Know when to hide and show the guest list.
If potential guests see that people they know are attending, they will feel more comfortable registering without the fear of being alone. On the other end, seeing that very few, or even zero guests are attending is a big red flag.
10. Have a clear value proposition.  
Specify what guests will get out of attending whether it's the the food and drinks, free stuff, information, connections, or something else. Make it very clear how guests can benefit from coming to your event. They shouldn't have to read through the third paragraph of your event description to find this information.
Always keep in mind that the size and type of event you're hosting will affect which methods work best. Get creative and let us know what your best tips and tricks are!