31 Reasons to Celebrate in July
|
July is the month for getting thoroughly celebratory at the height of summer, with plenty of reasons to organize get-togethers for friends and loved ones. If you need inspiration for festivities to arrange this month, we're here for you. Here are your reasons to party this month…
1st "O Canada …" Give a nod to our friends to the North, and raise your glass, because it's Canada Day. This day is effectively Canada's birthday, as on this day in 1867 the three North American provinces of Novia Scotia, New Brunswick and the Province of Canada were joined into the Dominion of Canada under the British Parliament.
2nd Like I need another reason to binge-watch all the seasons of Curb Your Enthusiasm–but alas, we have one! Today is Larry David's birthday. He'd probably be thoroughly annoyed to be included in this post and, well, we kind've like that.
3rd There's nothing like a bit of good old-fashioned civil disobedience to make an ethical point, and today is National Disobedience Day! (In the spirit of legal disclaimers, we oxymoronically advise you to proceed in all civil disobediences with caution.)
4th And on a completely different note: Time to get all flag-waving and patriotic, friends–it's Independence Day! (Look out, Canadians; it's our day now!) This is the day the American Declaration of Independence was signed in 1776, which put an end to our Revolutionary War and made the thirteen American colonies of Great Britain the thirteen United States of America.
5th Another great excuse for a social television binge session: it's Jenji Kohan's Birthday today. For those who don't know, Kohan is the uber talented writer behind such shows as Orange is the New Black and Weeds–both worthy of a binge-watch or a themed party… We'll let you figure out what to serve.
6th If you're thinking about what to feed your guests at your fete, consider the fact that it's National Fried Chicken Day–and have a look at this mouth-watering recipe for some inspiration. We're free that day if you want to shoot us an invite. #justsayin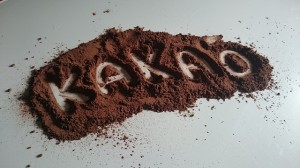 7th Today is …. dah-da-da-daaah: Chocolate Day!! If you look down the list you'll see that the 26th of July is National Milk Chocolate Day, so let's just call today the day for getting jiggy with all the non-traditional chocolates, such as white chocolate, dark chocolate, and my all-time favorite, chili-infused chocolate. Mmmm, so much chocolate…
8th Now that you've eaten all that chocolate and are clearly feeling awesome about your general fitness, why not go for a summer stroll in your birthday suit? Well, it's Nude Recreation Week, so technically you now have a reason. (So as not to offend, we recommend finding a local beach or park that welcomes au naturel.)
9th Been a while since you had your friends over for a video game session? Fear not, today is the day: National Video Games Day. Tag us and your favorite game on Twitter today and let's get nostalgic, shall we?!
10th Today is the 78th Annual Del Mar Racing Kickoff Party. If you're in San Diego, you can gear up for classy and amazing racing season at the coveted Cool As Ever Pre-Party at Club M at The Grand Del Mar.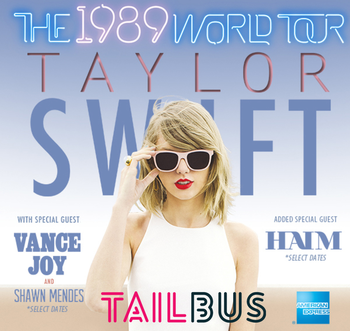 11th Does the number 7.3 billion mean anything to you? Well, this is the current estimate of the total world population, and today is the day to understand what that number really means–it's International World Population Day. This day has been designated by the UN to raise awareness about population issues. Find out more at the official UN website. And if you're in NYC, headed to the Taylor Swift concert, and want to dance and sing with approximately 5 billion Swifties, make sure you get your #tailbus ticket here before they're all gone!
12th It's National Blueberry Month! Stop at a roadside fruit stand and treat yourself to some of nature's finest (and then invite friends over for fresh blueberry pie and ice cream).
13th Have a collection of action figures, friend? Are you obsessive about trivia from '90s fantasy and sci-fi tv shows? Maybe you're into collecting glass clown figurines, or you know everything there is to know about bats? Well drop the cloak, my friend, and let your light shine bright like a diamon–today is Embrace Your Inner Geek Day.
14th July is a month for revolutions! Today is Bastille Day or French National Day, commemorating the first day of the French Revolution in 1789 and the historic storming of the Parliament building (the Bastille). Pop open a bottle or three of champs and get down!
15th When's the last time you appreciated a cow? Admit it – It's been awhile. Today is Cow Appreciation Day, so do at least one nice thing for a cow today–even if it's just turning down that hamburger at lunch. For those of you in the NYC-area who are more concerned with cheddar than beef, you should definitely join us at VC Insider: The Ins & Outs of Raising Money with VCs at AlleyNYC.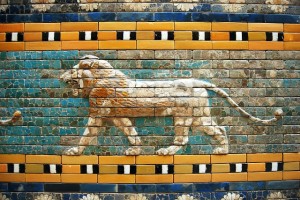 16th Cancers and Leos share this special month. Cancers, we shared several party themes for you last month. Leos, keep your eyes peeled around July 24th when we turn the focus to you!
17th Ever heard of Yellow Pig Day? Yeah, we hadn't either, until now. Yellow Pig Day is a mathematician's holiday celebrating yellow pigs (is there such a thing!?!), and the number 17 (that's right). Yellow Pig Day has been celebrated annually since the early 1960′s, primarily by mathematicians–but that doesn't mean you can't join in the fun.
18th If you're feeling fancy, wethinks you should indulge in a bit of luxury–it's National Caviar Day! Best celebrated with fish goo and champagne. Or, NYCers, you can spend the day luxuriating on beach when you take a spin on the #tailbus to Moses Beach today!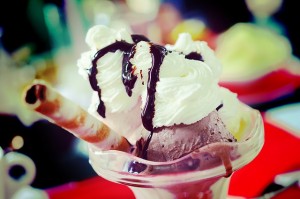 19th Thinking about having an ice cream sundae? Go for it, it's National Ice Cream month! #Treatyoself and have a triple scoop!
20th "That's one small step for a man, one giant leap for mankind".Today is Moon Day, a commemoration of the day humans first walked on the moon. The Apollo Space program, begun by President John F. Kennedy, was created for just this purpose, and in 1969 the Apollo 11 fulfilled the mission by taking Neil Armstrong, Michael Collins, and Edwin Aldrin, Jr. straight into the history books (and also to the moon).
21st Today is a day for celebrating one of the things our country does best: junk food! Indulge in the salty, sweet and delicious products of our incredible food science industry for National Junk Food Day
22nd How about a long relaxing laze on a hammock? July 22nd is Hammock Day, so have your buddies over, pour some drinks and string up some hammocks–you deserve it.
23rd "Take me out to the ball game …" July is National Hot Dog Month, and today is National Hot Dog Day! And that is literally the only incitement a person should need to go to town on some baseball stadium-style hot dogs.
24th  A day for celebrating heroism, feminism and mysteries–it's Amelia Earhart Day! On July 2, 1937, Earhart and her navigator Fred Noonan, on a record-setting mission to flu around the world, disappeared somewhere over the Pacific Ocean. The disappearance of Amelia Earhart's plane resulted in the largest search and rescue operation to date. Theories about the disappearance of the plane have sparked many theories, some tame and some in the realm of Lost, but all interesting. Earhart was 40 years old at the time of her disappearance.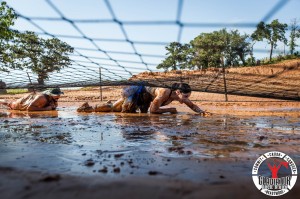 26th They created you, they raised you, they made you into the challenging and entertaining person you are today–your parents deserve more than just a day! Give them a big hug and throw them a part if you're so inclined, because it's Parents' Day. Those of you in Orange County, CA can make mom and dad proud by showing them the gladiator they raised today – Get a #gladiatorrocknrun ticket or, better yet, make it a family affair and register as a team! 
27th Scotch, scotch, scotch – We love scotch. Happy National Scotch Day!
28th National Milk Chocolate Day. I don't think this need any further explanation–go forth and eat chocolate!
29th Today is National Lasagna Day–so whether you're a great cook, you live with a great cook, or you are just great at ordering takeout, treat yourself to some hot, melty, cheesy and delicious lasagna. Better yet, make it a dinner party.
30th Great for a beer, a chat and a pat on the shoulder–who doesn't love father-in-laws? Today is Father-in-Law Day, so go find yours and give him an awkward pat on the shoulder.
31st The day when I appreciate my dog just that extra little bit more. It's Mutt's Day, the day honoring dogs that are so awesome they don't even need a fancy pedigree. Love your mutt today, folks.
Do you know of a weird holiday, commemoration or worthwhile celebrity birthday that we didn't include on this month's list? Shout via comments below or tweet it to us! And as always, we hope you use the SquadUP app to make organizing your events this month a breeze!